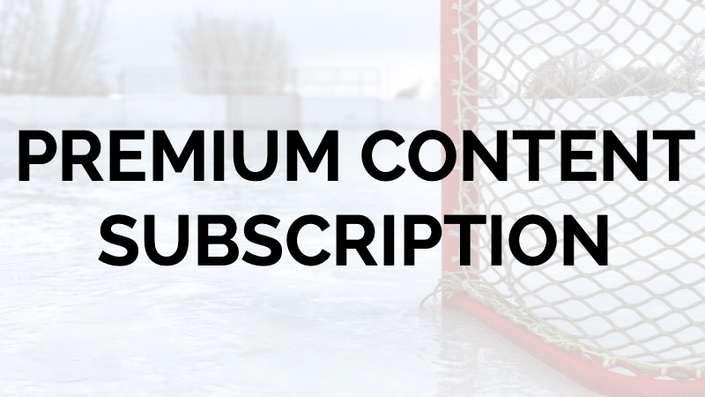 Premium Content Subscription
THE TOP HOCKEY DEVELOPMENT RESOURCE FOR COACHES AND PARENTS THAT WANT TO MAKE A DIFFERENCE IN THEIR KIDS' LIVES.
By purchasing our premium content subscription, you will get access to:
LIVE WEBINARS with our highly respected Hockey Think Tank coaches.
ARCHIVED WEBINARS with our highly respected Hockey Think Tank coaches if you can't make them live.
HOCKEY THINK TANK CONFERENCE presentations with top industry speakers listed below.
HOCKEY SKILL DEVELOPMENT BREAKDOWNS teaching the fundamentals of essential hockey skills.
WHITEBOARD SYSTEMS AND CONCEPTS SESSIONS breaking down the in's and out's of team play on the ice.
---
Our Hockey Think Tank Webinar Team:
Topher Scott: Former Cornell Captain and Coach, Founder of the Hockey Think Tank
Brandon Naurato: Hockey Development Coach, Detroit Red Wings
Brian Keane: NHL Skill Development Coach, Founder of Prodigy Hockey
Alyssa Gagliardi: NWHL All-Star for the Boston Pride, Founder of AG2 Hockey
Michael Garman: Assistant Coach, Goaltending, Chicago Steel (USHL), Founder of goaliebygarman.com
---
Hockey Think Tank Conference Presenters include:
Derek Lalonde, Assistant Coach Tampa Bay Lightning
Connor Carrick, NHL Player New Jersey Devils
Ryan Hartman, NHL Player Minnesota Wild
Paul Goodman, Head Strength Coach Chicago Blackhawks
Anders Sorensen, NHL Skill Development Coach and Rockford Ice Hogs (AHL) Assistant Coach
Brian Keane, NHL Skill Development Coach
Ryan Hardy, Genereal Manager Chicago Steel

Josh Pauls, Team USA 3x Sled Hockey Olympic Gold Medalist
Jeff LoVecchio, Hockey Think Tank Podcast
Pete Rutili, Kevin Magnuson, Scott Bartlett, NHL Player Agents
Topher Scott, The Hockey Think Tank
Frequently Asked Questions
When will live webinars air?
Live webinars will air every two weeks, and you will receive an email on the 1st of every month regarding the schedule. You will also receive an email the morning of the live webinars with a link to enter.
How long do I have access to the content?
With your subscription, you will have access to all videos for a full calendar year. Once your year is up, there will be a re-upping process.
What if I can't make a live webinar?
No worries, ALL live webinars will be archived and at your disposal to watch whenever you'd like! If you are a coach, you can even watch with your team!
Are refunds available for the subscription?
Unless there is a technical issue, all sales will be final and there will not be refunds. If you have a technical issue that you believe warrants a refund, please contact us at
[email protected]